about us
The Queener Farm is a diverse heritage farm near Stayton, Oregon.
We grow over 100 varieties of apples. We have ancient apples and modern apples. We have amazing baking and saucing apples and apples that explode with flavor in your mouth. Many of our apple varieties are available almost nowhere else.
Our fruits are available through our Heirloom Apple Club and at our Farm Stand. They are also featured on the menus of many of Oregon's best restaurants.
During the summer and fall we also often have:
Red, black, white and pink currants

Red and green gooseberries

Aronia berries

Four varieties of pears

Two varieties of quince

Many varieties of winter squash

Apple trees
In 2014 we began the transition to organic certification on the farm. We now only use practices and amendments approved under organic programs. We anticipate applying for certification this year. We are passionate about caring for the land. There are more details in the various tabs about our apple club, our farming practices and our farmers.
Feel free to contact us via email at queenerfarm@gmail.com or by phone at 503-689-2784.
DISCOVER YOUR NEW FAVORITE OREGON APPLE FLAVORS
FIND OUT MORE ABOUT VISITING AND PICKING YOUR OWN APPLES TO BRING HOME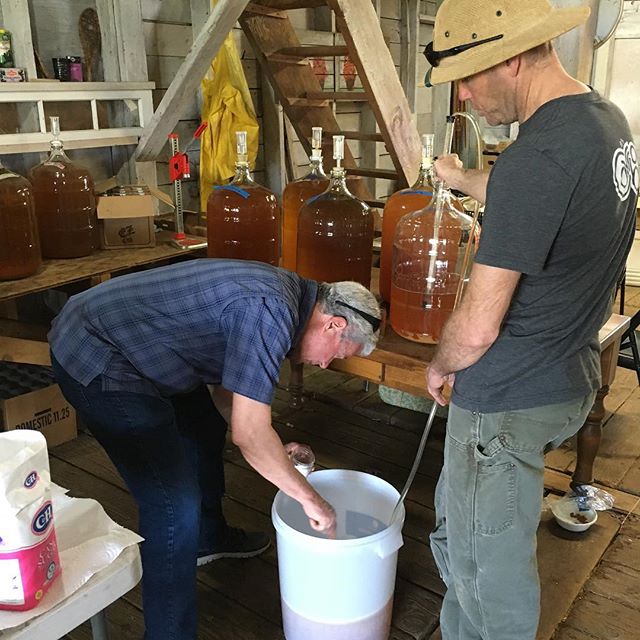 LEARN TO MAKE YOUR OWN HARD CIDER
TAKE HOME A SWEET SEASONAL TREAT & FRESH PRODUCE
ASK ABOUT SEASONAL FRESH PIES